Our customers' challenges are manifold. Constant cost pressure and the demand for increase in efficiency and effectiveness is faced with regulatory conditions. These requirements can only be implemented with the digitization of processes.
As an internationally operating software company, we implement customized IT solutions being in use by customers and users in over 30 countries worldwide. These include, inter alia, classic off-the-shelf software solutions, highly individualized systems as well as central- and self-operated database solutions for laboratory and manufacturing.
Our development teams convince through extremely high professionality in the fields of IT, biology, forensics and traceability of goods. So we are – also thanks to more than 15 years of experience – able to support our customers with various services on the way to an effective process.
Due to targeted development and own research we ensure that all solutions meet current requirements and regulatory conditions.
Furthermore, as a member of the Molecular Diagnostic Group we have access to competences, resources and technologies beyond IT.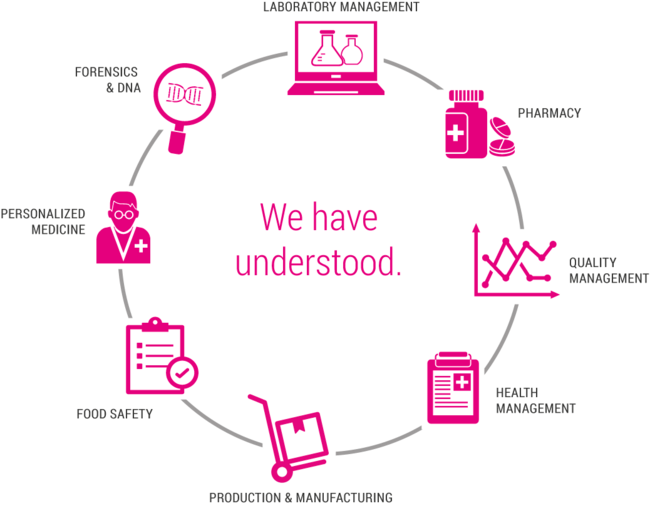 Laboratory Management | Pharmacy | Quality Management | Health Management | Production & Manufacturing | Food Safety | Personalized Medicine | Forensics | DNA | Monitoring | Tracebility | Paternity Testing