The introduction of new software is associated with various challenges and changes. For a successful implementation we offer an extensive range of support services. Thanks to the specific professional competence we are able to provide customized consulting for all stakeholders. Thereby, user acceptance and legal requirements are taken into account extensively.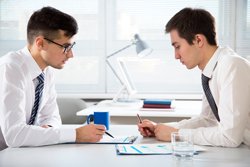 In order to record your processes and to implement them into our systems, extensive process- and application consulting is critical for the success of the project. Together with you, we review the status quo. On this basis, our consultants will discuss the results with your specialist department and provide recommendations for implementing and optimising processes. All these recommendations will be documented in the subsequent target analysis.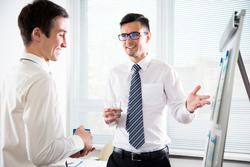 Computer-based systems in pharmaceutical and medical-technical companies need to be validated as the usage may impact patients' safety, product quality or data integrity. We therefore support all essential steps from risk management, validation and qualification of software solutions to implementation and optimisation of quality management systems. Additionally, planning and implementation of validation projects is also part of our portfolio.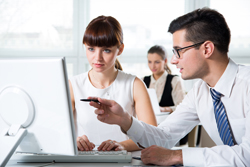 After completing a project, we provide all users with the necessary skills for a professional application of the system. These courses and training programs are performed in small groups and help in providing the necessary acceptance for new software solutions with your employees. You determine the focus and therefore ensure a targeted qualification, resulting in a noticeable performance increase.